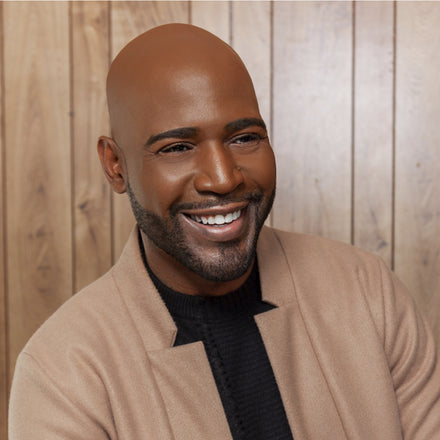 Karamo Brown
CO-FOUNDER AT MANTL, INC.
Growing up I was always told power and beauty came from a full head of hair and this I believed. Throughout my career I have advised people on how to be authentic and how to feel confident, but I often did not follow my own advice.

For a long time, I was hiding my balding head because it wasn't sexy or attractive — then I finally ignored the external fear from marketing telling me to be ashamed or feel less than due to my hair loss. Alongside my co-founders, we made it our mission to find the best products to protect and preserve your skin in the healthiest way while on your balding journey.

Creating skincare that embraces us for who we are unapologetically; bald is sexy, bald is beautiful.